Salem Oregon Plant GRAND OPENING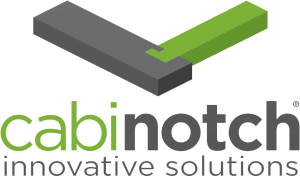 Grand Opening
August 10, 2017
10am-5pm
2710 Pringle Road, #170
Salem Oregon
Cabinotch Innovative Solutions is having a Grand Opening Celebration to commemorate the opening of our second manufacturing plant in Salem, OR.
The festivities will begin at 10am and run until 5pm.
We will kick the day off with 2 training presentations on how you can incorporate Cabinotch and KCD Software into your custom cabinet manufacturing. Both the Face Frame and Full Access designs will be ordered and sent to manufacturing during the presentation.
Each demonstration has limited seating of 20 places so respond ASAP to salem-rsvp@cabinotch.com to register.
10:30am PDT Face Frame Cabinetry presented by Cadman Campbell. Senior Cabinotch Developer.
11:30am PDT Full Access Cabinetry presented by Bobbo Buckley, Cabinotch Software Designer/Developer and Author of True32 Flow Manufacturing.
12:15pm PDT Lunch will be served. Come Hungry it's a good old fashioned Pig Roast BBQ.
1:30pm PDT Governor Kate Brown.
2:00pm-5pm PDT Plant Tours, Assembly and review of layouts from the mornings training sessions, Full Access Assembly challenge, More Pig, etc., etc.
We hope to see you on August 10th to help us celebrate this momentous occasion. Please RSVP at: salem-rsvp@cabinotch.com
In addition, you can take the opportunity to meet our neighbors at CabDoor.
They will be opening their doors at 8am PDT for plant tours and breakout sessions to include:
• How to survive the current labor shortage
• Is Lean for me? – Lean Principles as applied to The CabDoor Production System
• Business Transition Planning- Am I ready?